Energy Rebates Homeowners in College Station could be missing out on:
If 2019 is a year for Healthier Living or Trimming Monthly Bills, homeowners in College Station, Texas should know about some of the Energy rebates which may be available to them for upgrading Older A/C & Heating systems to Higher Efficiency Unit and Currently Acceptable Standards. The Healthier living parts can easily come in from removing and replacing air ducts which might be involved with the newer system. EcoZapp matches new A/C Systems with 5 inch Media Filters and Reme Halo's which offer whole home indoor Air Purification. Older A/C Systems usually come with Older Air Ducts which are recommend to be cleaned beyond a certain age.
Lower Energy Bills is a nice bi-product from an A/C Replacement which often can help offset the upfront cost or the monthly financing options in which newer homeowners often choose. Replacement Air Conditioning or Heating Systems are often expensive and Future Saving on Energy Bills pair well with up to $800 Rebates per systems. Homeowner with 2 or 3 systems full systems will obviously benefit the most from the rapid decreased usage. This is of course if the Equipment + Install meet the requirements layout for each rebate type when offered after an inspection from the city. Some companies may focus more on competing on price when bidding project and homeowners in College Station should be aware which rebates apply to what type of SEER rated Equipment.
The Energy Back II Rebates offers Homeowners up to a $800 Cash Rebate!
up to $500 for 15+ SEER

up to $600 for 16+ SEER

up to $700 for 17+ SEER

up to $800 for 18+ SEER- Per System
But Wait!!
Not all A/C Installs & Equipment are created Equal, Nor Apply 🚨
It's important for both the Homeowner & the Installation Company to Ensure Systems meet all Rebate Eligibility Guidelines. EcoZapp has a Team which helps homeowners with both the filing of warranties and the paper required for College Station rebates for those who are eligible. It's easy to check and easy to enter info on EcoZapp's site to have their Team check on current rebates.
Must be 15 SEER or HIGHER - $800 Rebates apply for 18 SEER+

To Qualify, Homeowners must have both the condenser unit and the evaporator coil must be replaced.

Application Required - But don't worry EcoZapp's Team does this for you!

System + Install MUST meet Requirements*

Rebates only apply for Replacements in Existing Homes

Rebates are subject to change and can go away :(

Must be Sized Correctly - Heat Load Calculations always important

3-4 Week after inspection, Check to Homeowner ( A/C company does not handle the Cash Rebate )

More info can be found at the City of College Station's Website for all details and questions
When EcoZapp installs replacement HVAC systems most homeowners choose to include a Media Filter as will as a Reme Halo in which can be installed very cost efficient on day on install. 5 inch Media Air Filters to Capture more and keep the system running more efficiency makes a good pair with the power of the Reme Halo. This whole home indoor air purifier can change the way a home feels, smells, and over-all health for airborne VOC's.
What makes now a great time to Cash in on this Energy Rebate ?
When Attics aren't an Inferno from the Texas Sun, Prices are Lower on Replacements and most HVAC work

Rebates don't last forever and can get used up*

EcoZapp's 2019 Incentives
2019 has some impending price increases the HVAC industry is having on residential HVAC replacement costs for new systems, not all have taken full effect yet on the pricing Homeowner may face.
Rebates come and go, they are often subject to change and eventually may be used up if one waits too long. Up to $800 in Rebates per system our Team can get if you live in College Station and Qualify* - This is a Generous amount of Cash compared to most cities in Texas at the moment. Rebates are given Directly to the Homeowners*
Homeowner with older HVAC systems in which repairs are becoming difficult or systems in which have leaks forming should know that prices could be a rollercoaster for those who have continued to wait. EcoZapp's Team is focused on helping homeowner get necessary replacement systems upgrading as Hassle Free as Possible. EcoZapp has been servicing the Brazos Valley since 2012 and has been providing same day home services since. Installing A/C Systems in the cooler parts of the year often bring out other incentives and Financing perks to help installs crews beat the rush of Summer. Installing Heavy A/C Equipment in a Chilly Attic in Texas Vs. the Heat of Summer- helps time the Off-Season Price Increases Homeowners face.
Ways to Spot an Old, Rusted of Inefficiently Running A/C or Heating System
High Energy Bills

Repairs needed in past

Rust

Age of System 10+ years old

Systems which run on R-22

Infrequently or Inconstant Filter Changing Practices - Dirty Filter = Dirty Systems

Dirty Outside Condenser

Hire a Pro for a 48 Point Inspection and get pictures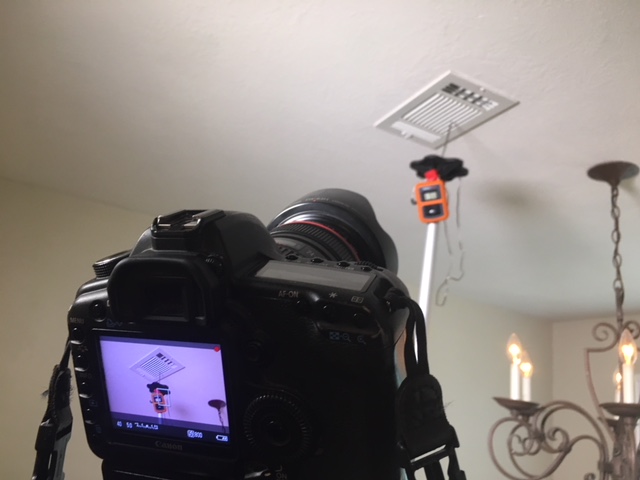 Documenting a Better Install Process for High Efficieny Equipment